« Archives
Holy Week: Monday

Dear [First Name]
Yesterday was a wonderful day in church - the joyful procession around the church with palms in the morning and, for me, one of the highlights of the year - the singing of the Bairstow Lamentations at Choral Evensong. It was good to see so many people in church throughout the day which was a great start to Holy Week.
This evening the cathedral will be open from 7.45 pm until about 8.45 pm. The space will be open for anyone who would like to come to church and enjoy some peace and quiet at the end of the day. There is plenty of space for anyone who wants somewhere to meditate, pray or read. The labyrinth is available and there are spare palm crosses for anyone who would like to carry a cross around the labyrinth and reflect on the events of holy week.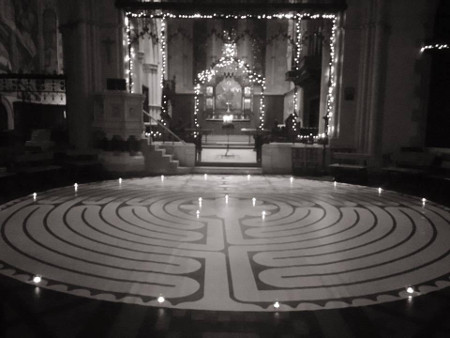 Beth Routledge, one of the servers and the Lay Rep of the congregation has written her own reflections of Holy Week at St Mary's which are well worth a read in an article called How the Light Gets In. You can find them here:
https://wanderingmedic.wordpress.com/2017/04/09/how-the-light-gets-in/
Yesterday during the notices, I gave a reminder that confession (sometimes known as the sacrament of reconcilliation) is available in the Scottish Episcopal Church. There's some more details of how we practise that here: http://thurible.net/2016/08/11/the-sacraments-reconciliation/
All good wishes as we reach this stage of our pilgrimage towards the cross.
KELVIN
Save
Save
Save
Save
---
The Cathedral Church of Saint Mary the Virgin, Glasgow (St Mary's Episcopal Cathedral)
is a charity registered with OSCR, number SC006225.
---
--
If you do not want to receive any more newsletters, [UNSUBSCRIBE]
To update your preferences and to unsubscribe visit [PREFERENCES]
Forward a Message to Someone [FORWARD]