« Archives
Holy Week: Tuesday

Dear [First Name]
On Tuesday each Holy Week I remember sitting with pilgrims from St Mary's on the southern steps up to what was once the great public entrance to Herod's Temple in Jerusalem. Spending a little time time at that place we read the stories of Jesus answering difficult questions about marriage and paying taxes, and his observation of a poor woman offering (for her) a most generous offering. For this is what happened that first Holy Week.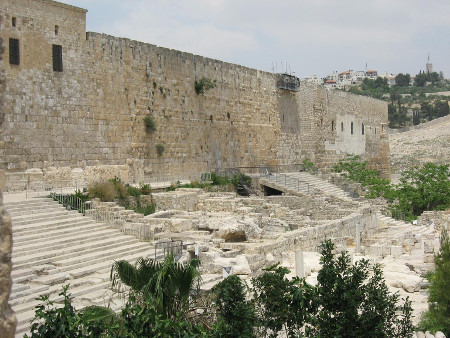 Tonight we can be there too in our thoughts and prayers, especially for those able to attend compline at 7.15 pm in the chancel, and spend some time walking the Cathedral labyrinth from 7.45 pm. We can ponder the hard questions we face in our time and offer what we can to God in faith.
With all best wishes,
Cedric
---
The Cathedral Church of Saint Mary the Virgin, Glasgow (St Mary's Episcopal Cathedral)
is a charity registered with OSCR, number SC006225.
---
--
If you do not want to receive any more newsletters, [UNSUBSCRIBE]
To update your preferences and to unsubscribe visit [PREFERENCES]
Forward a Message to Someone [FORWARD]