For a unique and unusual gift for the organ enthusiast why not adopt one of our magnificent new organ's pipes?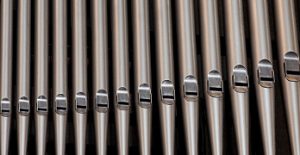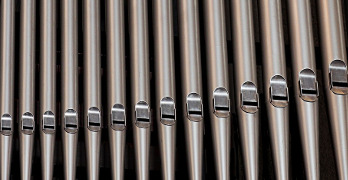 Why not leave a lasting legacy by making a donation and adopting one (or more!) of the 3,719 pipes in the new organ? This is an opportunity that will not come around again!
The pipes which need adoption are:
2ft pipes.           £5 each
4ft pipes            £10 each
8ft pipes            £15 each
16ft pipes          £20 each
32ft pipes         £30 each
Transept case front pipes (all new and very shiny)  £150 each
When you adopt a pipe you receive a special certificate, priority booking at the opening concert and other events, and the adopters' name recorded in our special commemorative book, and in the programme at the opening concert of the new organ.
In addition there is the opportunity to sponsor two major features:
CHANCEL CASE – £15k.

Acknowledgment: brass plaque on case

ORGAN CONSOLE – £50k

Acknowledgment: brass plaque on console case
The above two suggestions may well be unlikely for individuals to sponsor. However, you may know of a business, organisation or charitable trust who would consider this investment in our organ.  If so, please put us forward for consideration, or tell us who would be a good person to contact. There are opportunities for corporate sponsors or trusts to receive considerable publicity as well as involvement in special events.  Please contact Frikki Walker, the Director of Music, or Michael Hitchman, who is heading up the Fund-raising team. Get in touch with us by email to organappeal@thecathedral.org.uk or by phone on 0141 339 6691.
To make a donation and a pledge to adopt a pipe or any other part of the instrument, please click here to download, print and fill in the application form.