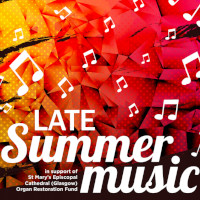 A concert in support of St Mary's Organ Restoration Fund.
A night of choral classics. Nelson Mass by Haydn and Glorias by Vivaldi and Poulenc performed by the Ceciliana Choir and Glasgow Sinfonia. Conducted by Gerry Doherty and Des McLean
Please note that this concert takes place at the RSNO Centre. Starts at 7.30pm
19 Killermont Street, Glasgow G2 3NX.
Tickets, priced £15, are available from RSNO Centre – 0141 226 3868