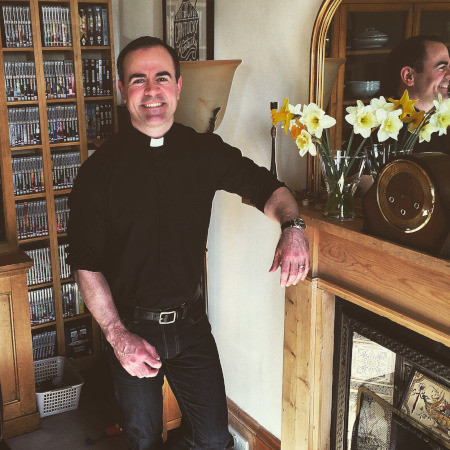 St Mary's Cathedral is delighted to announce the appointment of a new Vice Provost – the Rev Oliver Brewer-Lennon.
Oliver will be joining the congregation later this year, moving to Glasgow from the Diocese of Edinburgh where he has been working in St Ninian's, Comely Bank.
Formerly a professional musician in New York and a graduate of the Eastman School of Music, Oliver grew up in Kentucky but has lived in Scotland for the last decade. Prior to ordination he worked as the Director of Communications for the Seamen's Church Institute, a US based charity. Within his ministry in the church, Oliver has been active in youth work in the Scottish Episcopal Church and has maintained his enthusiasm for singing and church music, including a particular interest in plainsong.
On hearing of his appointment he said, "I am absolutely delighted to be coming to St Mary's and very much looking forward to meeting members of the congregation".
The Provost, the Very Rev Kelvin Holdsworth said, "I have no doubt that members of the congregation will enjoy meeting Oliver when he moves to Glasgow. I warmly welcome this appointment as Oliver joins us to help us to take our next steps in our journey as an open, inclusive and welcoming cathedral."