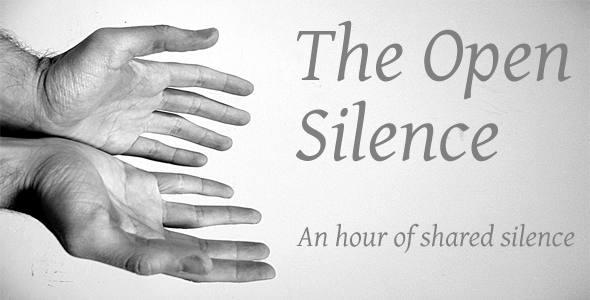 The Open Silence is an invitation to anyone who would like to spend up to an hour in stillness with others. It aims to cultivate a knowledge of oneself and of God. The Open Silence is not a service; there are no hymns, no readings or spoken prayers. But there is a brief introduction and guidance is available to help new people to become comfortable and centre their thoughts. There is opportunity to move around to explore different styles of silent prayer in the special space that is St Mary's Cathedral. Participants can choose to sit on chairs or pews, kneel or lie down on the heated floor.
Christians of all denominations are welcome, as well as those from other faith communities and those have no faith. Some are drawn To the Open Silence because they are experienced in meditation, and some because they have never tried it. Originally some were attracted by the 2010 BBC series 'The Big Silence' and wanted to try shared stillness for themselves.
The Open Silence takes place usually on the third Wednesday evening of each month 7.30-8.30pm. Please check "This Week at St Mary's" on the website. Booking is not required. There is no admission charge but a donation is welcome to help cover the costs of this event.
On Wednesday 15 August 2018 at 7.30 the Open Silence will include guidance on awareness of the body and stillness. On Wednesday 19 September 2018 at 7.30 there will be guidance on awareness of sound and stillness.
For experiential sessions on different aspects of prayer and spiritual practice see also St Mary's School of Spirituality (under Spirituality tab on the home page). These are open to anyone interested and aim to facilitate learning and practice of personal spirituality. For any enquiries about The Open Silence please complete and submit the form below: