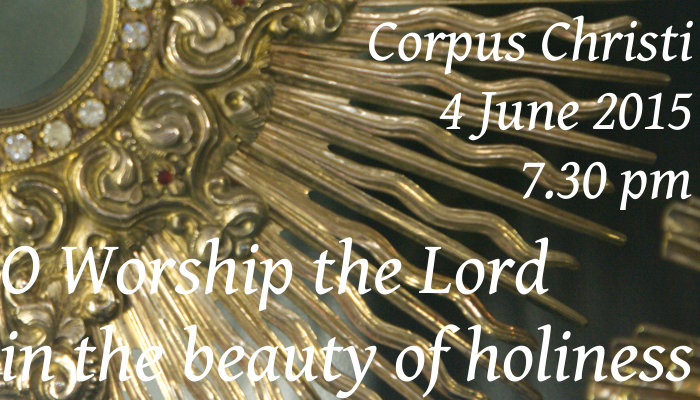 There will be a glorious high mass for the Feast of Corpus Christi on 4 June 2015 at 7.30 pm.
Music to include: Vierne Messe Solennelle and Panis Angelicus by Franck.
This service will include the full ceremonies of the feast including the procession of the Blessed Sacrament amongst scattered rose-petals and Benediction of the sacrament for all present.
Picture Credit – Angela Kirkby – (Creative Commons Attribution, non-commercial)